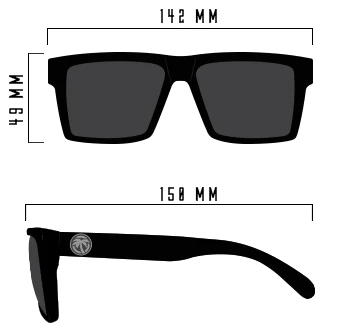 Vise Z87
Small, Medium, Large Fit
Rx & Non-Rx Options Available
Introducing the VISE Z87 glasses, a fusion of style, functionality, and protection. Building upon our best-selling VISE frame, these glasses are designed to meet ANSI Z.87 impact requirements, ensuring superior safety and durability in various environments. The VISE Z87 glasses are perfect for a wide range of activities, from riding to working on job sites or simply enjoying your favorite outdoor hobbies.
Key features include:
ANSI Z.87 impact requirements: The VISE Z87 glasses meet stringent safety standards, offering reliable protection against basic impacts and flying debris.
2mm thick lenses: The durable lenses provide added safety, ensuring you stay protected during various activities.
Versatile design: Suitable for a wide range of environments, from riding and job sites to outdoor hobbies and everyday use.
Stylish appearance: The VISE Z87 glasses not only offer protection but also maintain a fashionable look, so you don't have to sacrifice style for safety.
Enhanced protection: Designed to accompany you virtually anywhere, the VISE Z87 glasses provide increased protection for your eyes, no matter the situation.
Upgrade to the VISE Z87 glasses for a perfect blend of style, functionality, and protection that goes above and beyond a regular pair of glasses. Stay safe and look great in any setting with the VISE Z87.
The VISE Z87 meets OSHA eyewear specifications for jobs not requiring side shields and chemical splash resistance. Plus, as a bonus, these glasses come with removable side shields (a $10 value) for added protection when needed.